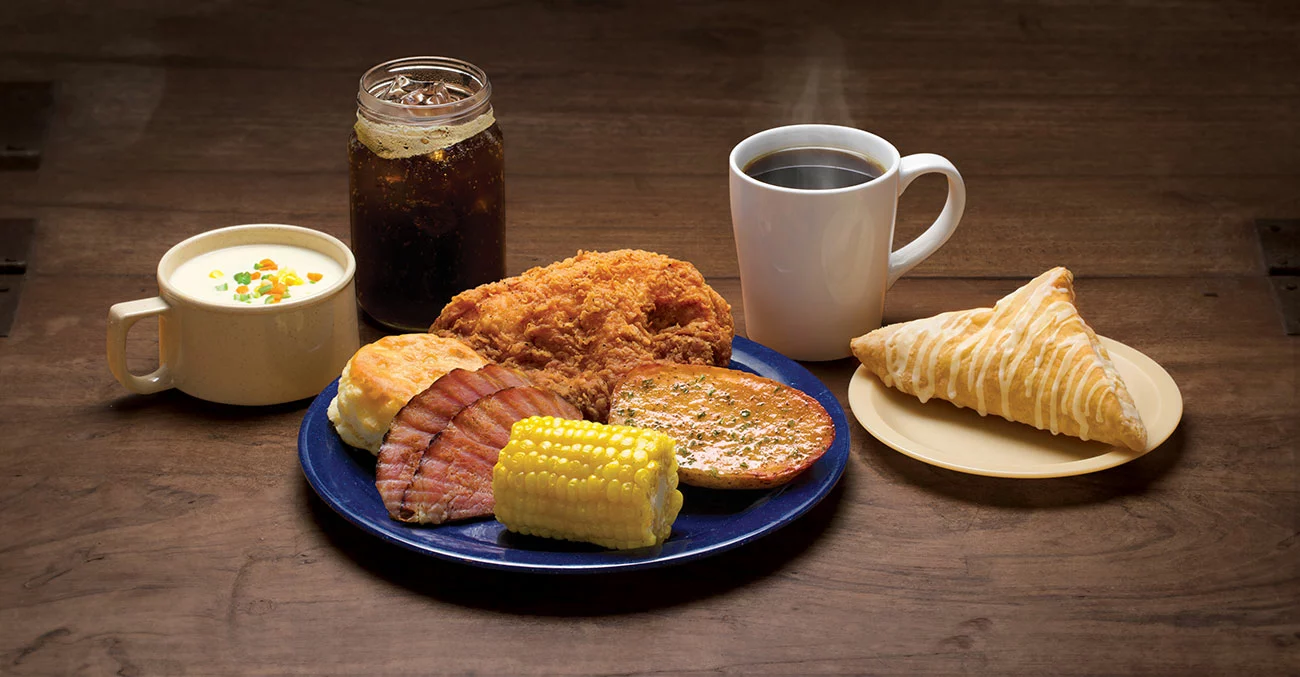 6 Moments of Our Pigeon Forge Dinner Show Guests Love
April 18, 2023
Pirates Voyage Dinner & Show is an action-packed show filled with acrobatics, stunts, singing, dancing, and more. There is so much to love about our Pigeon Forge dinner show. To help you learn more about us and what to expect when you visit Pirates Voyage, we've made a list of the top 6 moments of our dinner attraction that guests love.
1. Joining the Crew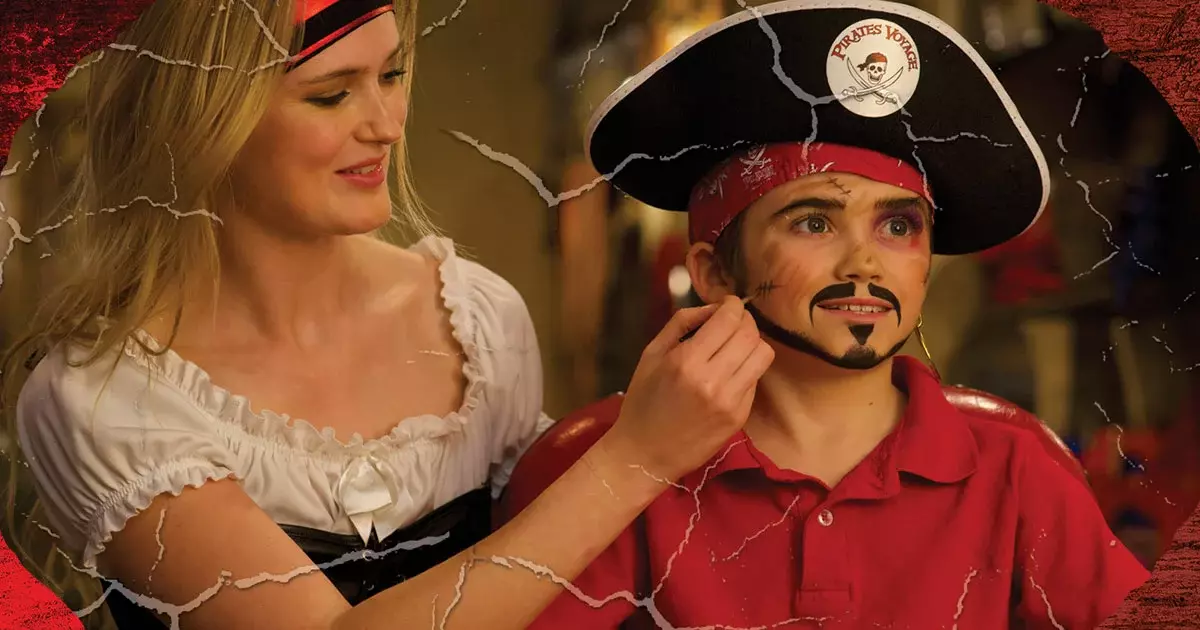 One of the most special moments happens before our show even begins! Guests love the opportunity to "Join the Crew" with our pirate and mermaid makeovers. Captain Blackbeard and his crew are searching for their next recruits, and your family could be them! This experience gives guests the opportunity to feel like they're a part of the show. Our pirate makeovers include facial makeup, a bandana or pirate hat, an earring and eye patch, and a sword and flag. Our mermaid makeovers include facial makeup, a tiara, earrings, and a wand and flag.
2. Our Four-Course Feast
Another one of guests' favorite moments during our Pigeon Forge dinner show is when the meal is served! Once you're seated, we'll bring out our four-course feast so you can dig in as all the action begins. Our pirate feast includes a Buccaneer Biscuit, Voyager Creamy Vegetable Soup, Cracklin' Pan-Fried Chicken, Swashbucklin' Sugar-Cured Ham, Cob-O' Buttery Corn, a Pirate Herb-Basted Potato, a Walk the Plank Specialty Dessert, and unlimited Coca-Cola®, tea, or coffee.
3. Epic Pirate Battle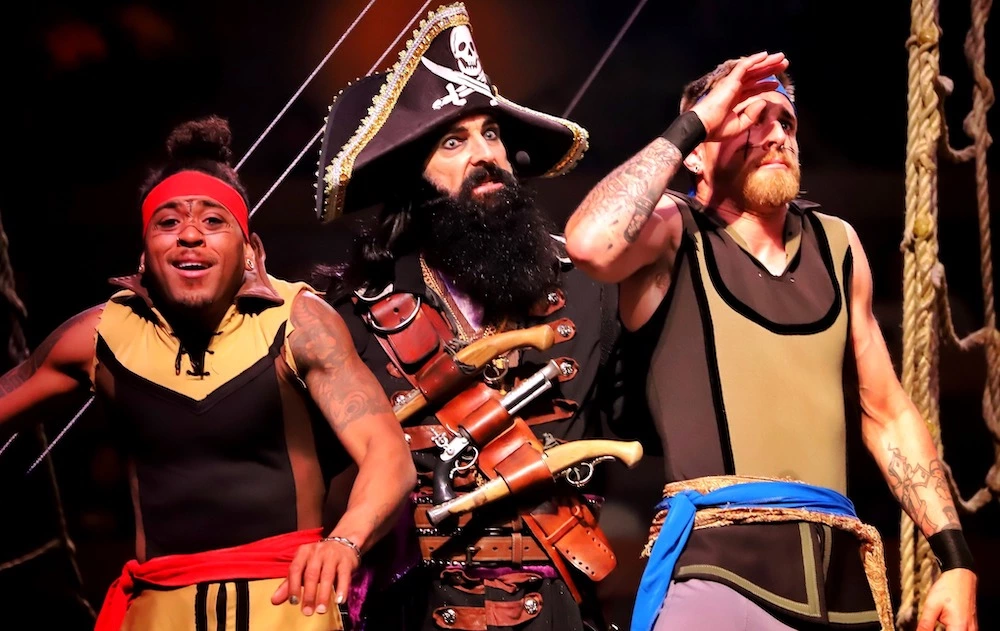 Of course, guests love the epic pirate battle that takes place at our show. The Crimson and Sapphire crews battle on land, on deck, in water, and high above their two full-sized pirate ships in our 15-foot-deep indoor hideaway lagoon. As you watch the pirates battle for the hidden treasure, you'll witness sword fighting, cannons blazing, acrobatics, and more.
4. Beautiful Mermaids
Pirates aren't the only performers you'll see at Pirates Voyage! Our Pigeon Forge dinner show also features beautiful mermaids. Our mermaids gracefully perform high above the water in Buccaneer Bay before diving back into the lagoon.
5. Salty the Sea Lion
Our sea lion act is often named as one of our guests' favorite moments. This is the closest you'll get to a sea lion in the Smoky Mountains! You'll love watching Salty show off his dancing skills and win a battle against Captain Blackbeard.
6. Fire Act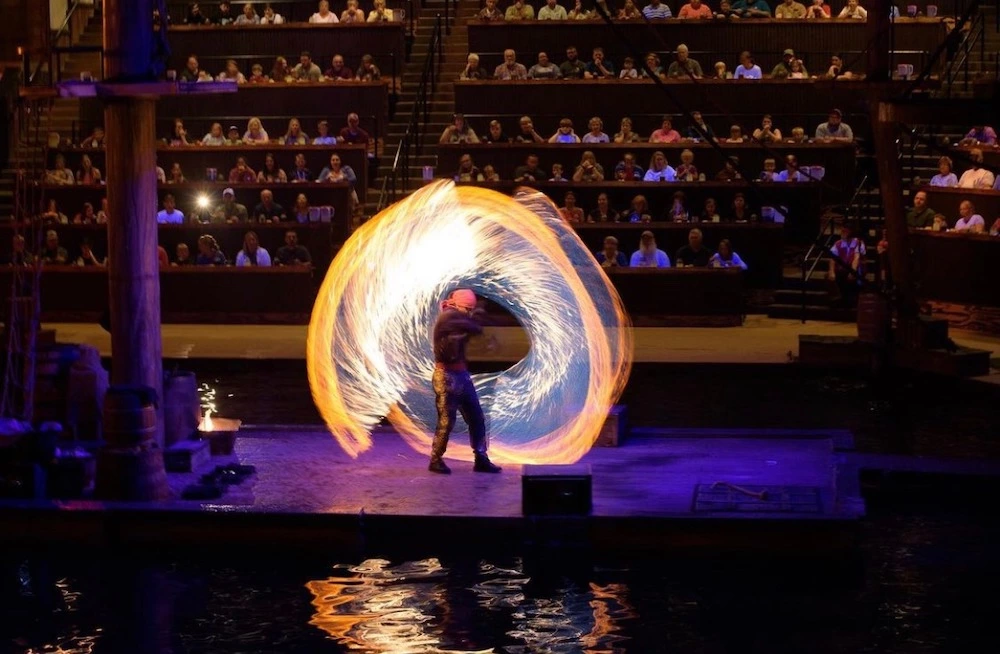 Another moment that's talked about long after our show is over is our astonishing fire act! This act will have all audience members on the edges of their seats as they watch the fire twirling and juggling. It's a moment you won't want to miss! We also have other pyrotechnics throughout the show that will amaze guests.
Visit Our Pigeon Forge Dinner Show
These are just some of the many incredible moments during Pirates Voyage Dinner & Show that our guests love. The fun, feast, and adventure you'll experience at our Pigeon Forge dinner show is unlike anything else you'll see in town. Are you ready to plan your visit? Take a look at our Pigeon Forge show schedule, and get your tickets today.