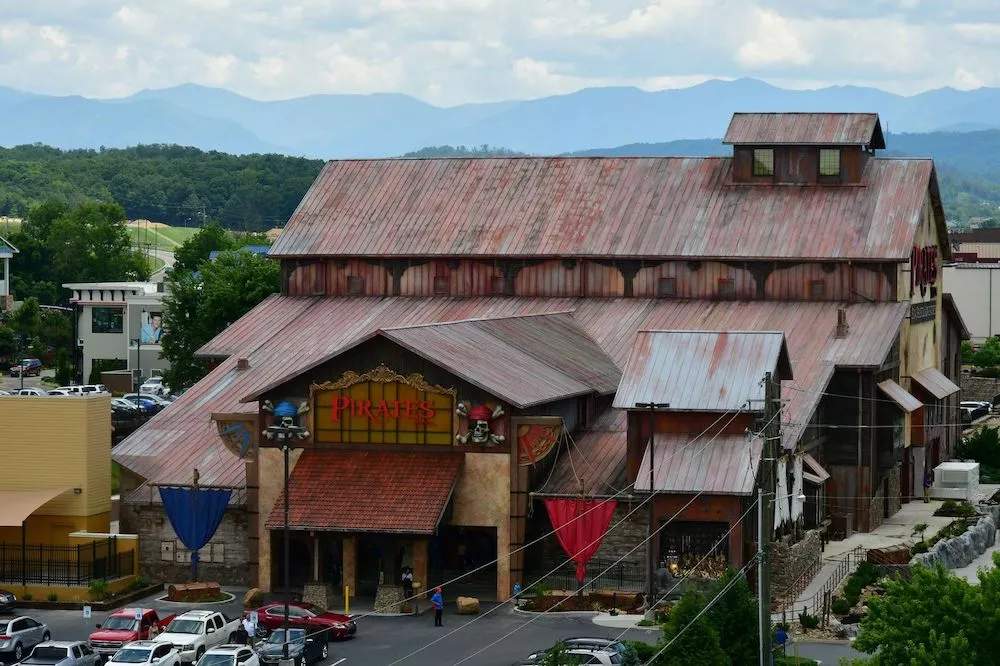 4 Things You'll Love About the Location of Our Pigeon Forge Dinner Show
November 29, 2022
One thing visitors love about Pirates Voyage Dinner & Show is our location! We're located on the Parkway in Pigeon Forge, in the heart of all the action. When you visit our dinner attraction, you can expect non-stop entertainment from the moment you walk through the doors. Start your experience with pirate and mermaid makeovers when you "Join the Crew," then take a seat in our theater and enjoy a four-course pirate feast while you watch our pirate performers battle for treasure. Because of our great location, you'll be a short drive from all the fun we have to offer wherever you're staying in the Smoky Mountain area! Here are 4 things you'll love about the location of our Pigeon Forge dinner show:
1. Easy to Find
One of the best parts about the location of Pirates Voyage Dinner & Show is that we're easy to find! Not only are we located on the most well-known street in Pigeon Forge, but you can't miss our building or sign, complete with a pirate skull and crossbones. Our unique building stands out among the other attractions along the Parkway! Our official address is 2713 Parkway in Pigeon Forge.
2. Heart of Pigeon Forge
You will love that our Pigeon Forge dinner show is right in the heart of Pigeon Forge! We're adjacent to The Island and just minutes from Dollywood and Dolly Parton's Stampede. If you're coming from Sevierville, all you have to do is follow the Parkway South into Pigeon Forge just pastTraffic Light #3, and we'll be on the left. If you're coming from Gatlinburg, go North on the Parkway to Pigeon Forge, and we'll be on the right just before Traffic Light #3. Our location in the middle of Pigeon Forge means you have easy access to both Sevierville and Gatlinburg, and you're convenient to the best lodging options in town!
3. Close to Other Fun Shows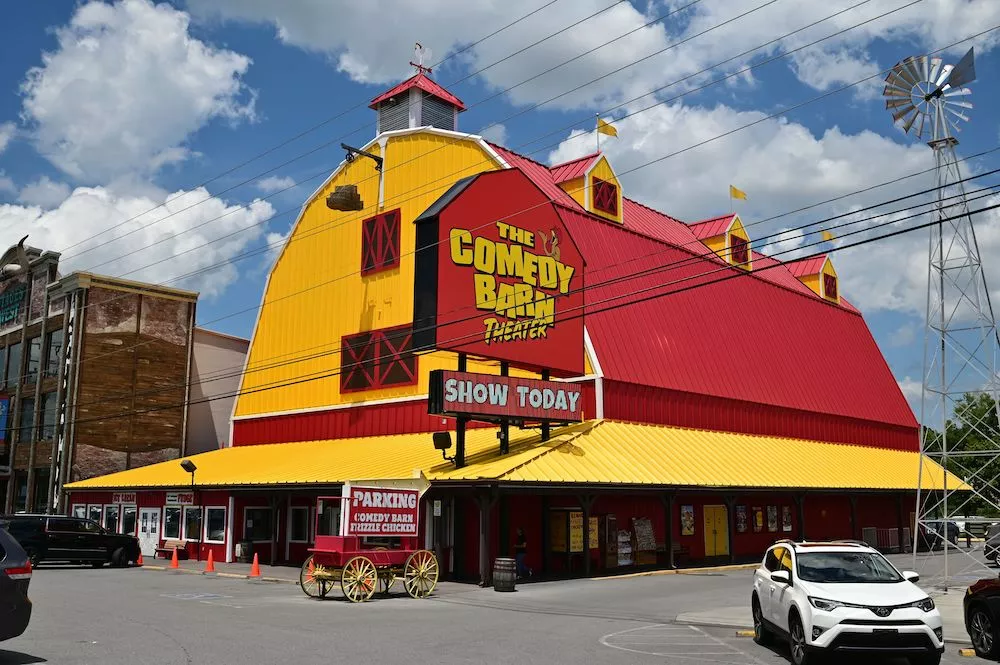 If you love Pirates Voyage in Pigeon Forge, you should check out our other entertaining shows! Luckily, our great location puts you close to them all. Dolly Parton's Stampede is 2.3 miles away and features thrilling horse riding stunts, friendly competition, musical performances, stunning special effects, and a four-course feast. The Comedy Barn Theater is only 0.3 miles away and is an award-winning clean comedy show the whole family will love, with jugglers, ventriloquists, comedians, live animals, and more. Hatfield & McCoy Dinner Feud is 1.8 miles away, featuring a famous family feud, a swimming hole with diving dogs and hillbillies, singing and dancing, Granny's all-you-can-eat Southern dinner, and more. All of these great shows are located on the Parkway, making it easy for you to visit one (or all) of them during your Pigeon Forge vacation!
4. Near the National Park
Our Pigeon Forge dinner show is also a short drive from the most visited national park in the country! The Great Smoky Mountains National Park is a short drive from Pirates Voyage Dinner & Show. When you want to escape all the action along the Parkway, head to the Smoky Mountains for a scenic drive, a peaceful hike, or wildlife viewing opportunities! We recommend waking up early to catch a sunrise in the Smokies and go for a hike to a waterfall before spending the evening at our show!
Now that you know why you'll love the location of our Pigeon Forge dinner show, it's time to start planning your visit to Pirates Voyage and all the nearby excitement. Take a look at our show schedule and get your tickets today!