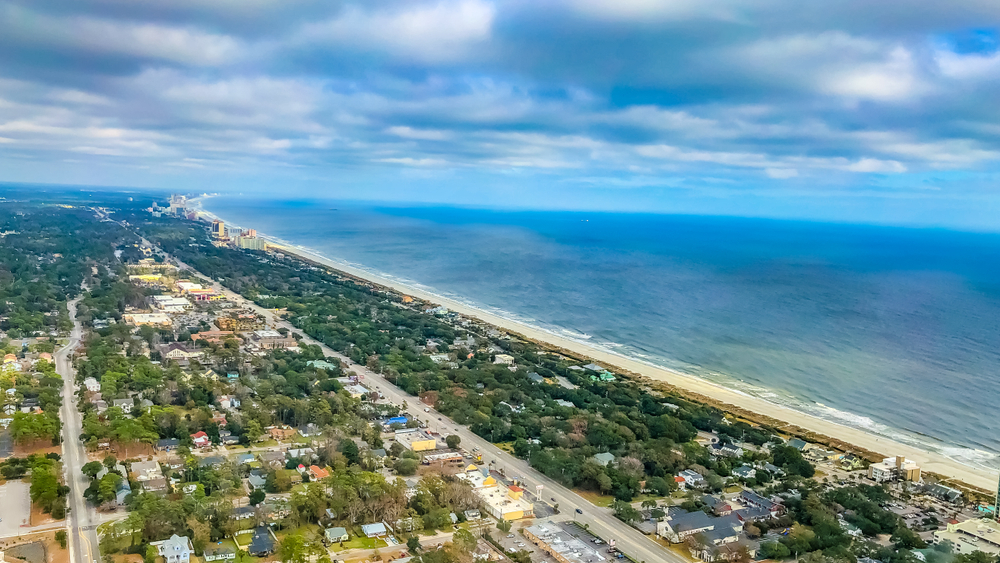 5 Fun Facts About Myrtle Beach History
August 10, 2023
Pirates Voyage Dinner & Show has a great location in beautiful Myrtle Beach! We're conveniently located just minutes from North Myrtle Beach, Surfside Beach, Garden City Beach, and Litchfield Beach. Myrtle Beach welcomes more than 19 million visitors each year! How much do you know about this popular city? We're sharing 5 fun facts about Myrtle Beach history:
1. Its name comes from a local shrub.
Have you ever wondered where Myrtle Beach got its name? It actually comes from a local shrub! The town is named after the wax myrtle. The area had a contest among its residents in 1900 to determine a name for the city. The winning submission came from Addie Burroughs, who was inspired by the thousands of native wax myrtle shrubs that lined the beach. The name "Edgewater" came in second place in the name-the-town contest.
2. It became a city in 1957.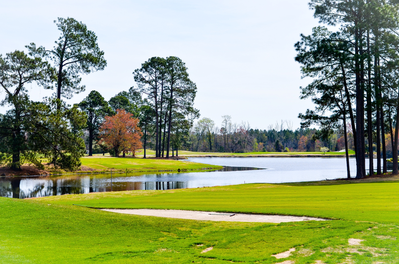 Myrtle Beach was incorporated in 1938, but it wasn't until 1957 when it officially became a city and its population first topped 5,000. Now, it's a bustling vacation city that welcomes millions of visitors each year. It's also a premier golf destination!
A bonus fun fact: Myrtle Beach became known as the "Seaside Golf Capital of the World" in 1949!
3. Its first inhabitants were Native Americans.
Myrtle Beach was originally inhabited by the Waccamaw and Winyah Indians who named the region "Chicora," which means "the land." What's now known as Kings Highway (the road our attraction is on!) was originally an Indian trail prior to the Europeans settling along the Grand Strand.
4. The first movie filmed in Myrtle Beach was in 1924.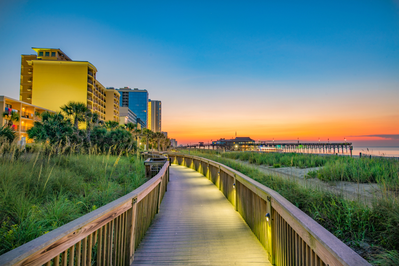 Myrtle Beach has been the setting for at least 20 major films, 6 television shows, and even a couple of music videos. The first film to be shot in this destination was before Myrtle Beach was even an official city! Pied Piper Malone was filmed in the area in 1924. It's an American silent comedy drama about a man who's accused of drunkenness and fired from his job before being vindicated by the children of the town. Other popular movies that have filmed in Myrtle Beach are The Patriot and The Notebook.
5. The best dinner attraction opened in 2011.
In more recent Myrtle Beach history news, the best dinner attraction opened in 2011! Pirates Voyage Dinner & Show opened our doors to take visitors on an unforgettable adventure. Our show features Captain Blackbeard and his quartermaster, Calico Jack, as they lead the Crimson and Sapphire crews in a battle on land, on deck, in the water, and the air high above their full-sized pirate ships in our indoor hideaway lagoon! While you watch sword fighting, pyrotechnics, acrobatics, and more, you'll get to feast on a four-course dinner that's made to satisfy hungry pirates and landlubbers. Since June 2011, we've been a favorite destination for Myrtle Beach visitors.
Are you ready to learn more about Myrtle Beach? Take a look at these 4 interesting facts about Myrtle Beach, SC.