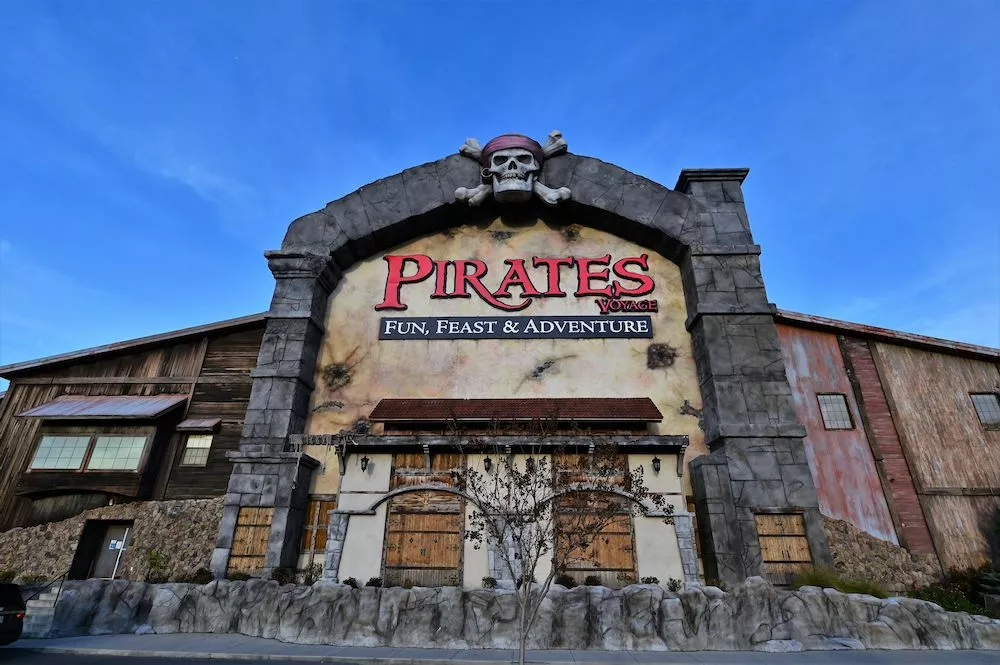 4 of Our Favorite Shows in Pigeon Forge
August 28, 2022
When you're in the mood for some of the best family-friendly entertainment, there's no better place to be than Pigeon Forge. Whether you're interested in an action-packed pirate adventure at our theater or some hilarious hillbillies at one of our sister theaters, you can see it all when you visit Pigeon Forge. Are you ready to learn more about all the exciting shows you can see when you're in town? Check out 4 of our favorite shows in Pigeon Forge:
1. Pirates Voyage Dinner & Show
You already know that our Pigeon Forge show is at the top of our list! Pirates Voyage Dinner & Show provides both an action-packed show and a four-course feast. Everyone from children to adults will love the entertainment our dinner attraction provides. During the show, you'll witness pirates battling for treasure on land, on deck, in the water, and high above their full-sized pirate ships in the indoor hideaway lagoon! In addition to pirates, you'll see beautiful mermaids, tropical birds, sea lions, and dock-diving dogs. While you watch our talented cast perform acrobatics and other talented stunts, you'll enjoy a four-course pirate feast of Voyager Creamy Vegetable Soup, Cracklin' Pan-Fried Chicken, Sugar-Cured Ham, and more.
2. Dolly Parton's Stampede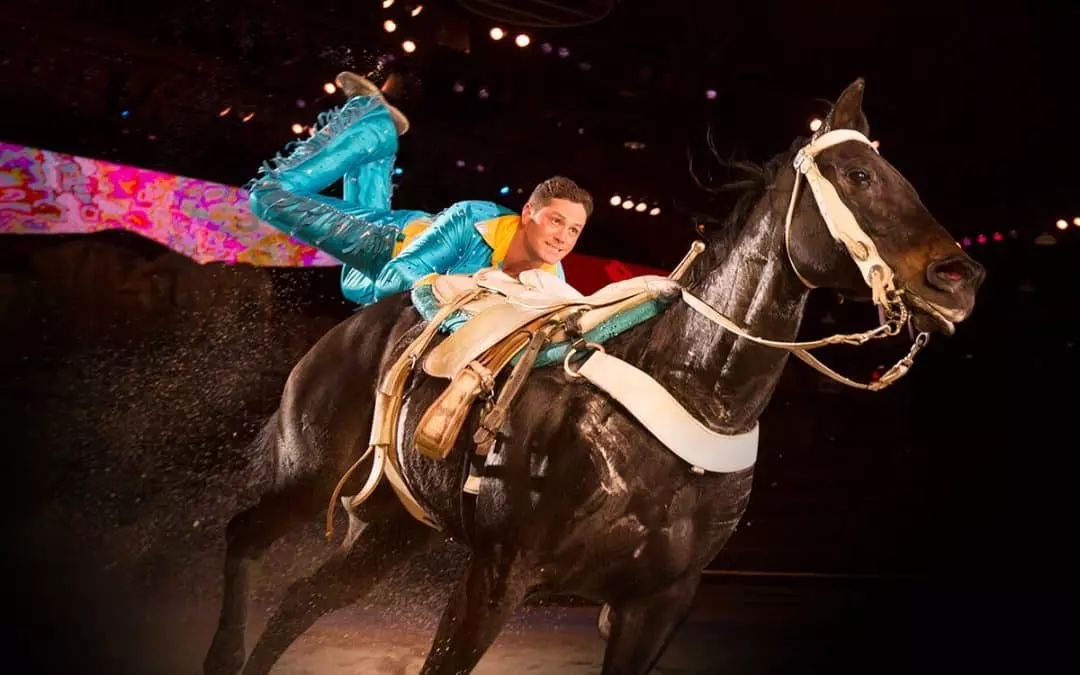 If you've already seen our show and want to try another exciting dinner show, visit Dolly Parton's Stampede ! This high-spirited adventure features 32 beautiful horses, a talented cast of trick riders, friendly competition, musical productions, spectacular special effects, and more. There's even a new stunning aerial performance that features an original Dolly Parton song, "Wild Horses!" A favorite among audience members is always the grand finale, which is a red, white, and blue celebration of American patriotism. While you watch, enjoy a four-course meal that includes Creamy Vegetable Soup, a Tender Whole Rotisserie Chicken, Buttery Corn on the Cob, and more!
3. Hatfield & McCoy Dinner Feud
It's all about family feuding, food, and fun at Hatfield & McCoy Dinner Feud . This is one of our favorite shows in Pigeon Forge because we can enjoy an all-you-can-eat Southern homestyle feast along with an evening of good times and laughter. Watch as the Hatfields and McCoys try to settle their differences, mountain-style through singing and dancing, mighty feats of strength, and jaw-dropping stunts. Of course, there's plenty of side-splitting comedy as well! The excitement continues throughout the show with the addition of the billycopter for some high-flying fun and the swimming hole for diving stunts by both hillbillies and dogs.
4. The Comedy Barn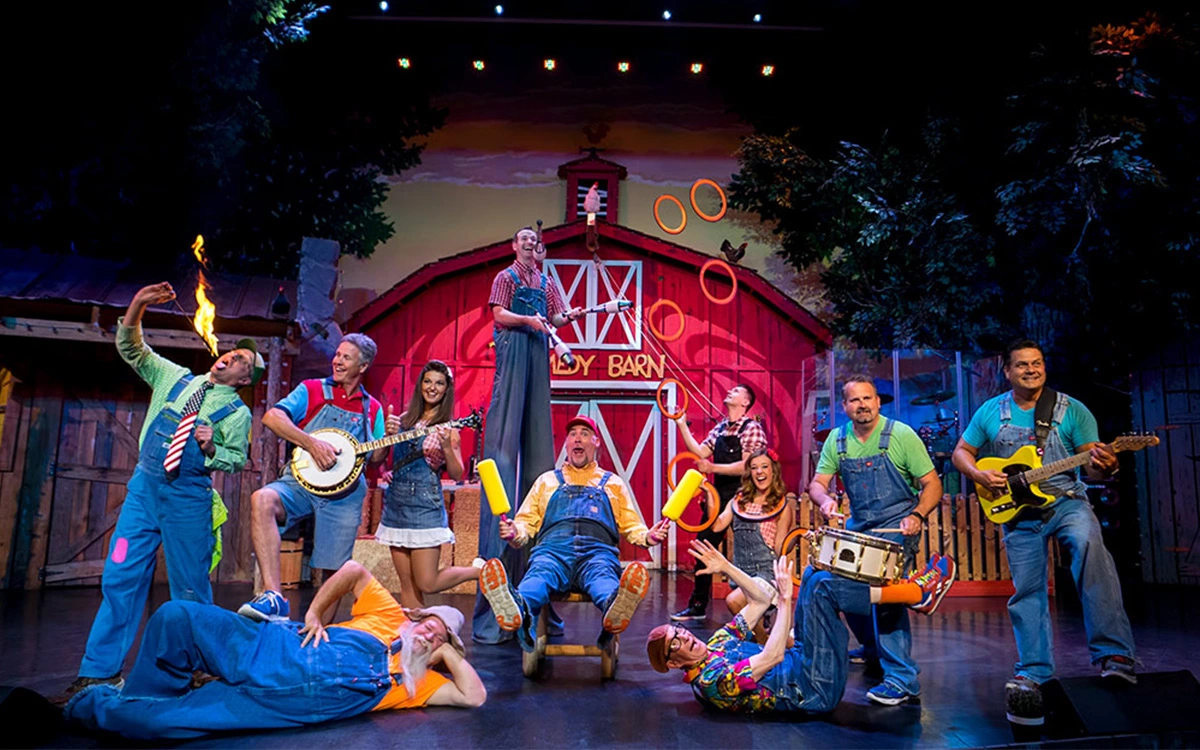 For an evening filled with a thousand laughs, head to The Comedy Barn Theater ! This is the most successful and most attended clean comedy theater in the world, and for good reason. Using humor that all ages can understand and enjoy, the talented cast of comedians, jugglers, ventriloquists, and barnyard animals will have you laughing at least once every minute during this two-hour show. Whether you're listening to a musical performance or watching in amazement as everything from stun guns to bear traps are juggled, you're in for a hilarious treat at this show in Pigeon Forge.
Now that you know more about our favorite shows in Pigeon Forge, it's time to start planning a visit to see our number one! Get tickets to Pirates Voyage today!