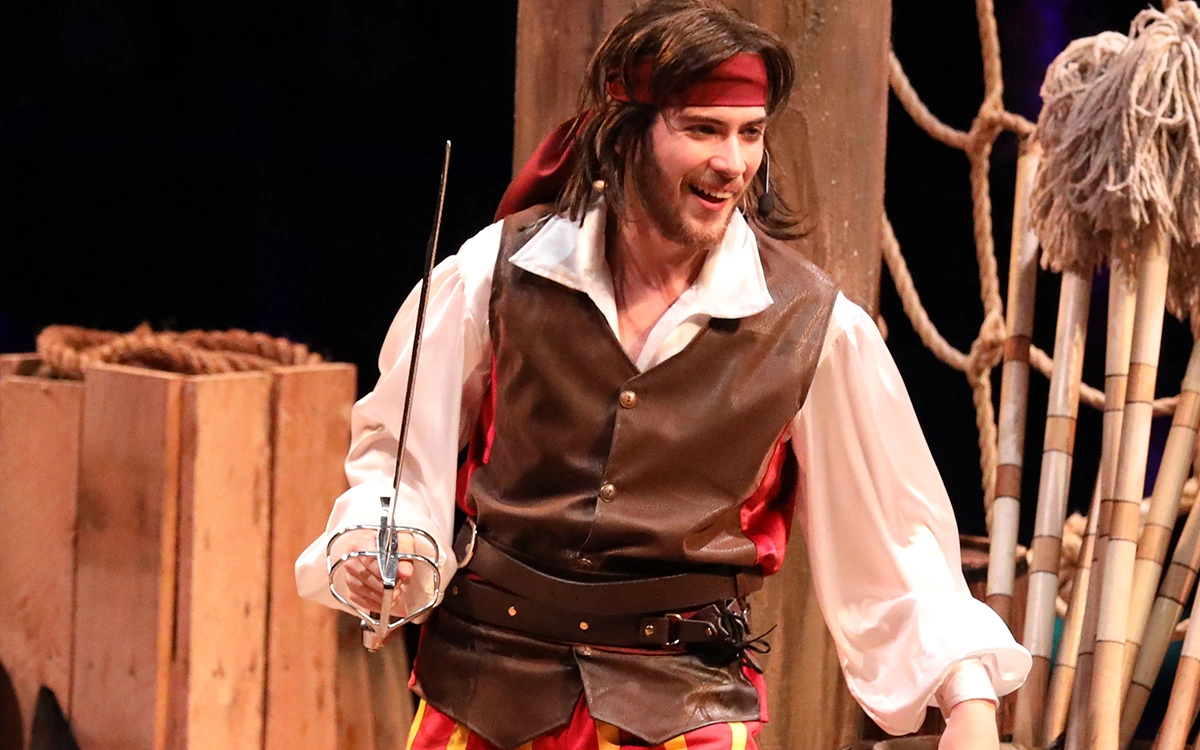 5 Elements of Pirates Voyage in Pigeon Forge You'll Love
May 4, 2022
Our Pigeon Forge show is filled with fun and excitement. From our delicious pirate feast to our action-packed pirate adventure, there is so much to love about Pirates Voyage! When you're in Pigeon Forge, you don't want to miss the opportunity to visit our dinner attraction. To learn more about us, take a look at these 5 elements of Pirates Voyage in Pigeon Forge that you'll love:
1. Our Creamy Voyager Soup
Your delicious four-course feast starts off with our famous Creamy Voyager Soup. This is a creamy vegetable soup that all of our visitors love. In fact, our guests raved about it so much that we decided to start selling it! You can buy our Creamy Voyager Soup mix online or at our gift shop! All you have to do is add vegetables to suit your own taste.
2. Our Live Animals
One of guests' favorite parts of our show is our live animal performers. They end up stealing the show every night! We have beautiful tropical birds, dock-diving dogs, sea lions, and more. Our animals add a special touch to the show that will leave a smile on everyone's face!
3. Our Acrobatics & High-Diving Stunts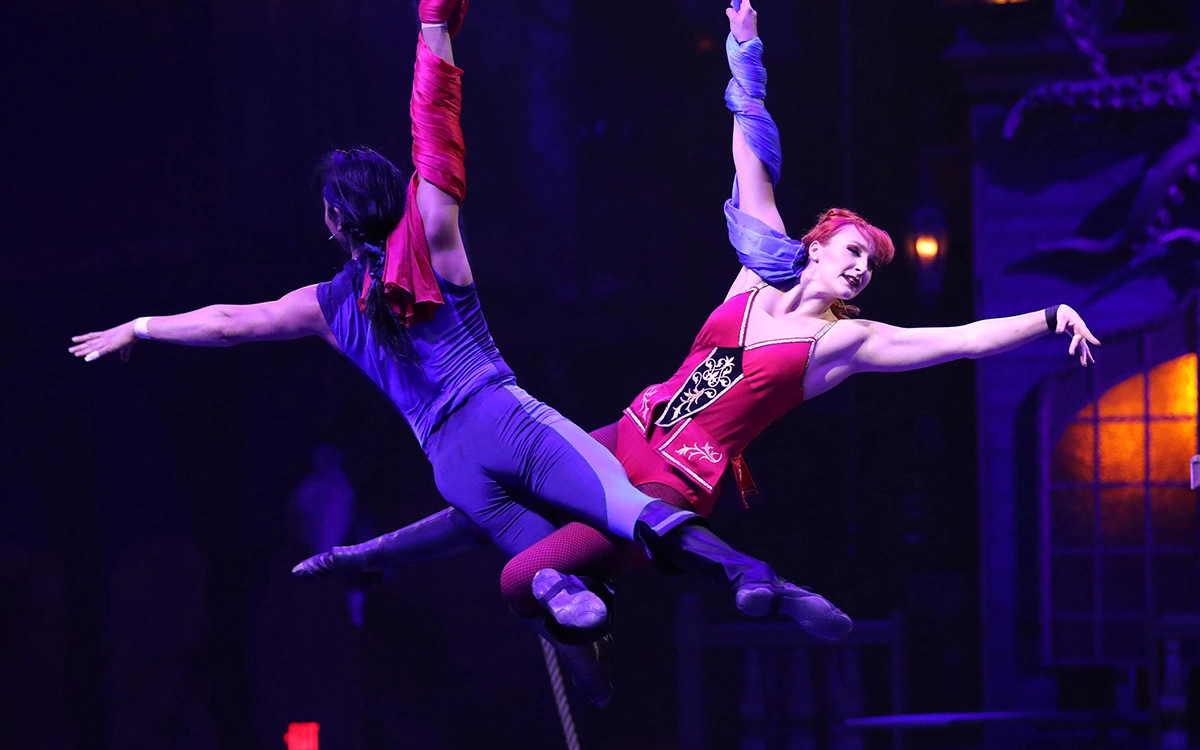 We're more than just your typical show — our talented performers captivate the audience with their skills. You can experience jaw-dropping aerial stunts and acrobatics, as well as high-diving tricks that will have you on the edge of your seats. Our pirates and mermaids perform on deck, on land, in the water, and high in the air above the full-sized pirate ships! There won't be a dull moment throughout this action-packed show.
4. Our Pirate & Mermaid Transformations
Are you bringing your little ones to the show? They'll love the opportunity to transform into mermaids and pirates before the show! We have makeovers with face painting available before each show that will allow your kids to look just like the mermaids and pirates they're about to see on stage. Of course, grown-ups can join in on the face painting fun too!
5. Our Gift Shop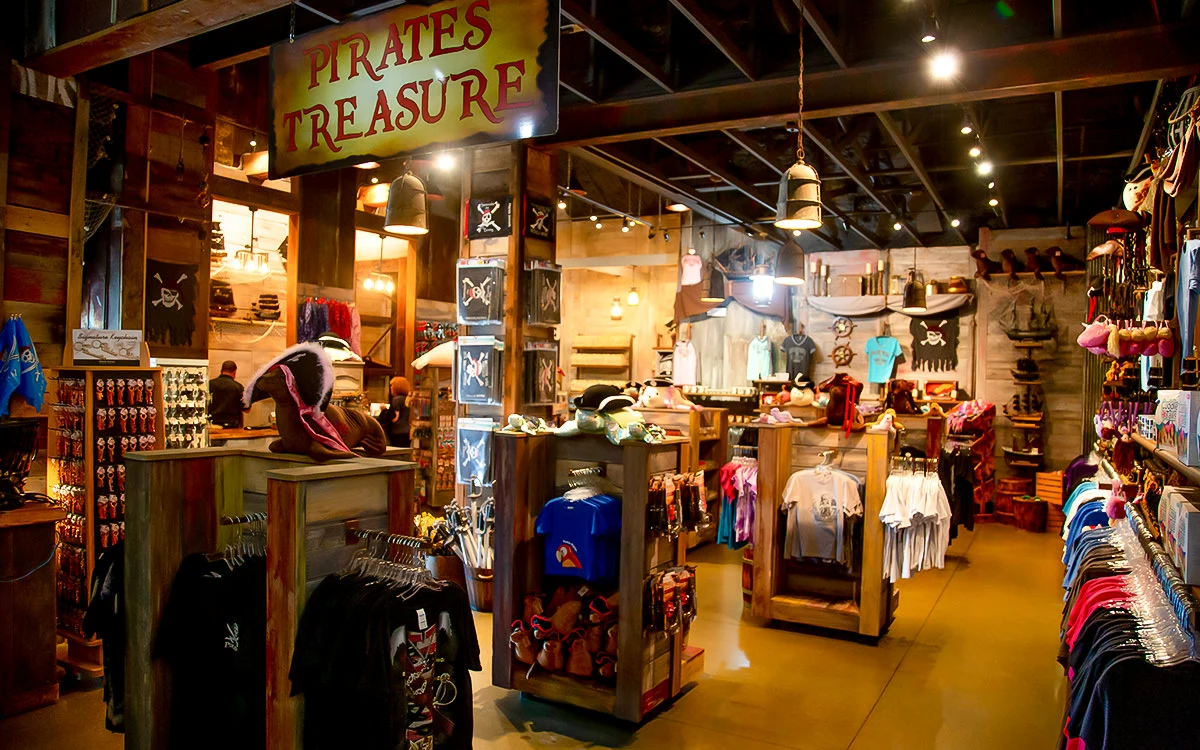 Our gift shop is the perfect place to stop before or after our show for a souvenir! You can find a piece of pirate treasure to take back home with you. Browse through a variety of items, from handcrafted pirate ships and ceramic mermaids, to pirate t-shirts. Plus, there are items for the kids to enjoy, like plush toys, pirate hats, playful swords, and more. This is a must-stop when you're at Pirates Voyage in Pigeon Forge!
About Pirates Voyage in Pigeon Forge
These are some of the many elements you'll enjoy when you visit our dinner attraction. Our show features the most famous pirate, Blackbeard, and his quartermaster, Calico Jack, as they lead their crews in a battle for the hidden treasure. You can expect sword fights, cannons, mermaids, animals, and so much more.
Are you ready to plan your visit? Take a look at our show schedule and get your Pirates Voyage tickets today.