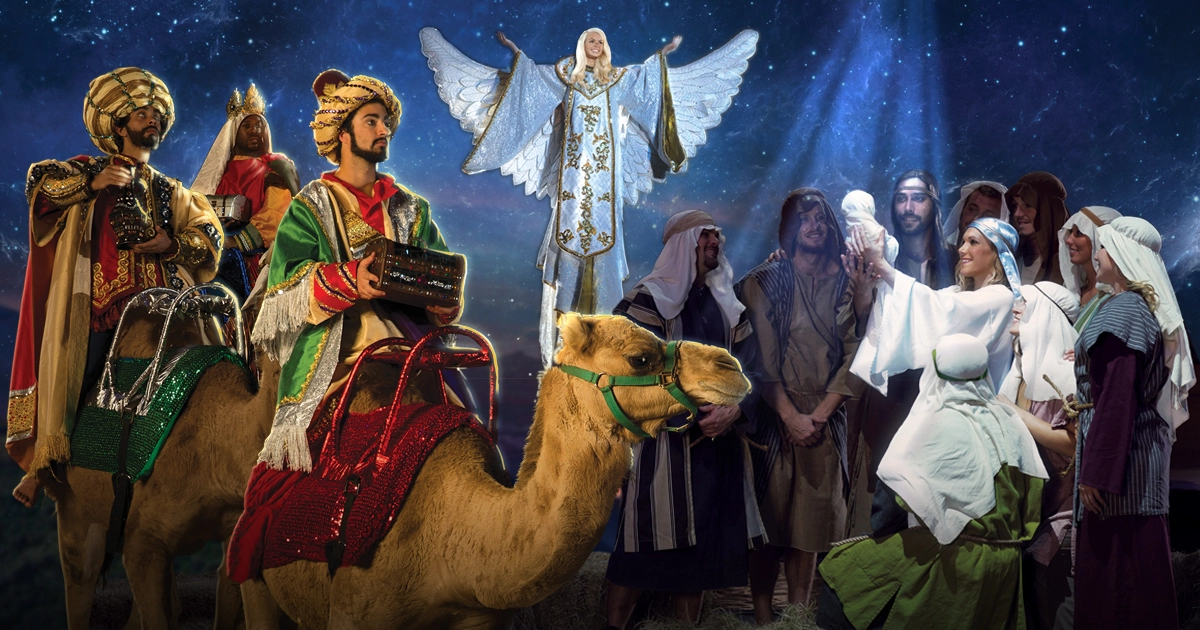 Christmas At Pirates Voyage Begins November 1, 2018, in Myrtle Beach!
October 26, 2018
Celebrate The Spirit Of Christmas At Pirates Voyage In Myrtle Beach!
Myrtle Beach's #1 Choice For The Holidays!®
November 1, 2018 – January 5, 2019
The Crimson and Emerald pirates want the coveted Christmas treasure — but Captain Scrooge has already laid claim to it! Enjoy riveting swashbuckling action as the mystical Christmas Spirit takes you on an incredible Christmas journey. Join the Pirates Voyage Christmas crew and put some "Yo ho" in your "Ho, ho, ho!" Shows run from November 1, 2018, to January 5, 2019, so book your tickets now and start a new Christmas tradition!
Start A Christmas Tradition!
'Tis the season when the high tide meets the Yuletide at Buccaneer Bay! Take an epic Christmas journey with surly, grumpy and stingy Captain Scrooge and his faithful first mate Bob Crachit in this one-of-a-kind holiday tradition. Travel to Christmas past, present and future in search of the true reason for the season. Along the way, you'll be delighted by heart-stopping high diving, astounding gymnastics, amazing live animals and hilarious comedy–all while enjoying a four-course holiday feast.
Magical Toys and Spectacular Live Nativity
Cheer along as giant Christmas toys come to life, performing amazing acrobatics high overhead. Gaze in wonder at the live Nativity, complete with wise men, live camels and an angel with a special message for landlubbers and pirates alike.
Arrive Early
We suggest ye arrive 50 minutes before the show and enjoy a fun interactive experience including a real pirate sing-a-long in Pirates Village. Also, wet your whistle with our pirate-themed beverages and delicious snacks.
Join the Crew
No trip to Pirates Voyage is complete without watching your child's face light up as they are transformed into a real pirate or mermaid. Makeover packages available for additional cost.
Fabulous Four-Course Feast
During this swashbuckling Christmas spectacular, guests are served a fabulous four-course holiday feast straight from Captain Scrooge's galley. The meal begins with voyager creamy vegetable soup and buccaneer bread. Next, guests receive "half o' roasted cackler" (chicken), Captain's barbeque pork, cob o' buttery corn, and a pirate herb-basted potato. Apple o 'me eye pie and unlimited Coca-Cola® products, tea or coffee complete the meal. Vegetarian and gluten-free meals are available by request.
*"Coca-Cola" is a registered trademark of The Coca-Cola Company.
Book Your Tickets Today And Plan A Christmas To Remember At Pirates Voyage!