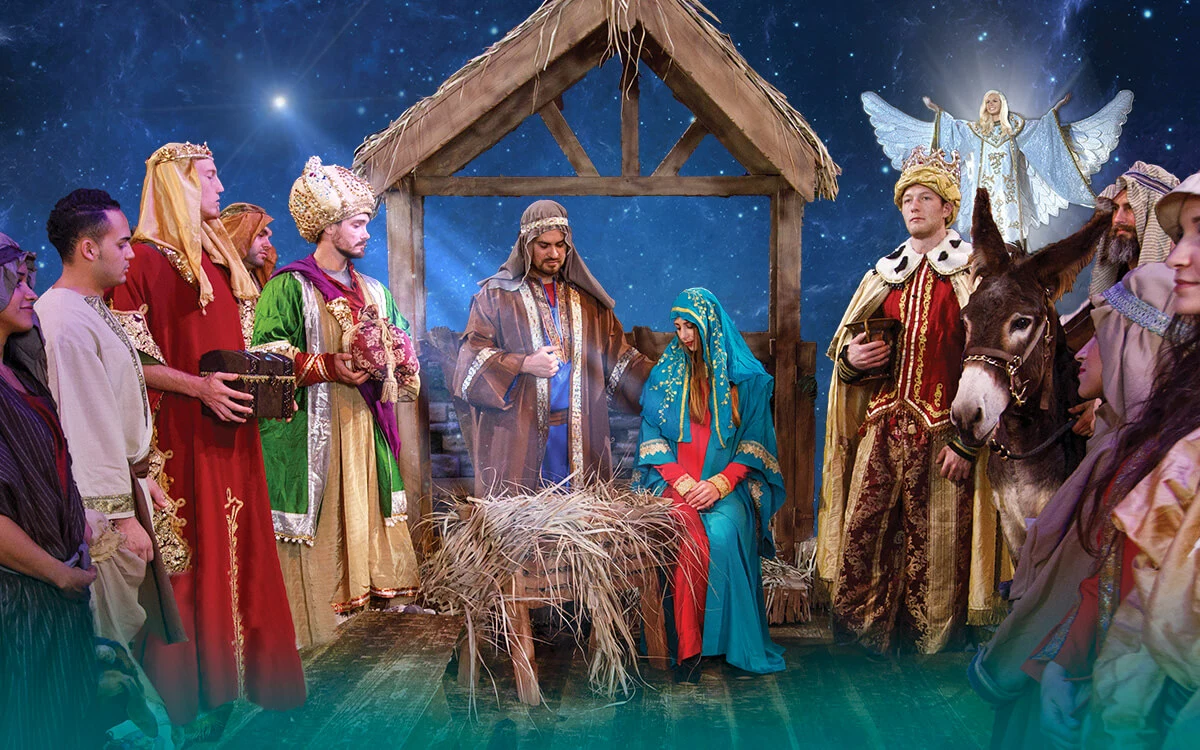 Christmas at Pirates Voyage Begins in Myrtle Beach
November 4, 2021
Celebrate Christmas at Pirates Voyage, Opening November 4, 2021, in Myrtle Beach, SC
Celebrate the spirit of Christmas at Pirates Voyage Dinner & Show! Buccaneers of all ages will thrill at the swashbuckling Christmas adventure that awaits at the #1 Choice For The Holidays® in Myrtle Beach, SC!
A High Seas Holiday Adventure
During Christmas at Pirates Voyage, high tide meets the yuletide in a thrilling holiday spectacular, offering a variety of fun and entertainment that will make for lasting holiday memories for everyone who attends.
Join Captain Scrooge and his cavalier crew for a swashbuckling spin on the Charles Dickens classic, "A Christmas Carol." The Mystical Christmas Spirit takes the captain on a journey through Christmas past, present and future to find the true meaning of Christmas, including a fantastical "dream" where giant toys come to life and perform amazing acrobatics high above the indoor lagoon. Guests will be thrilled by an epic battle between the crimson and emerald pirates as they compete for the coveted Christmas treasure, and gaze in awe and wonder at a live Nativity as an angel appears with a special message for landlubbers and pirates alike.
Four-Course Holiday Feast
No holiday experience is complete without a delicious Christmas dinner! Guests are served a mouthwatering four-course holiday feast straight from Captain Scrooge's galley during their voyage. The meal begins with voyager creamy vegetable soup and buccaneer bread. The feast fit for a pirate continues with a half o' roasted cackler (chicken), pulled barbeque pork, cob o' buttery corn, and a pirate herb-basted potato. Apple o' me eye pie and unlimited Coca-Cola® products, tea or coffee complete the meal.
Savory vegetarian, gluten-free, vegan and dairy-free meals are available upon request at the time of reservation.
Make it a Christmas to Remember at Pirates Voyage Dinner & Show, Myrtle Beach's #1 Choice For The Holidays!®