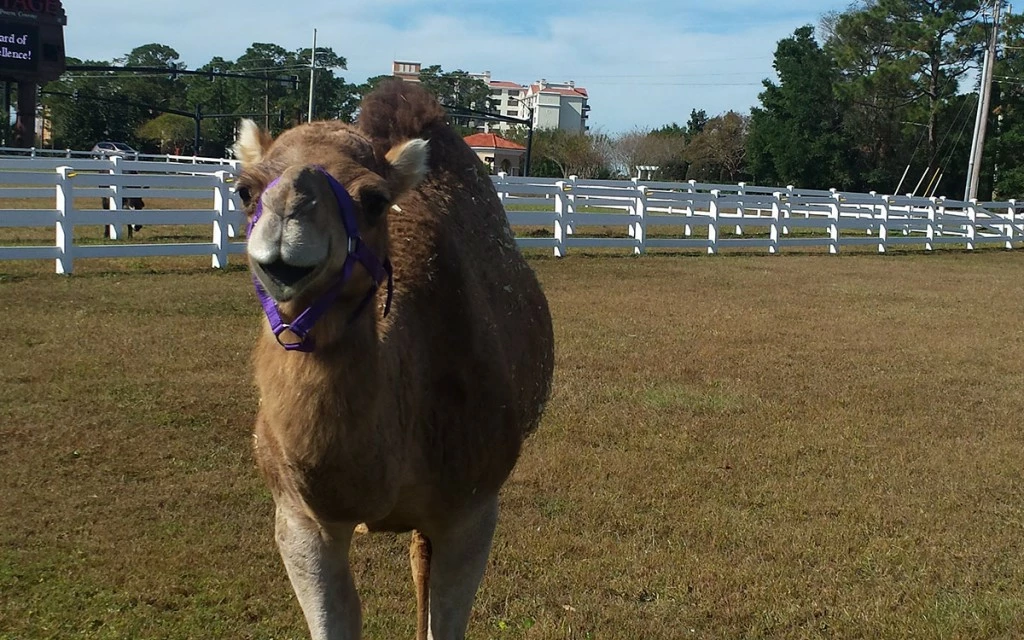 Camels Arrive At Pirates Voyage
November 10, 2016
The Camels have followed their map to Pirates Voyage and A Christmas To Remember!
The arrival of the Pirates Voyage camels is a treasured event indeed! Each year, we look forward to welcoming back Amber, CD and Cash. They have a starring role in A Christmas To Remember at Pirates Voyage in Myrtle Beach, SC.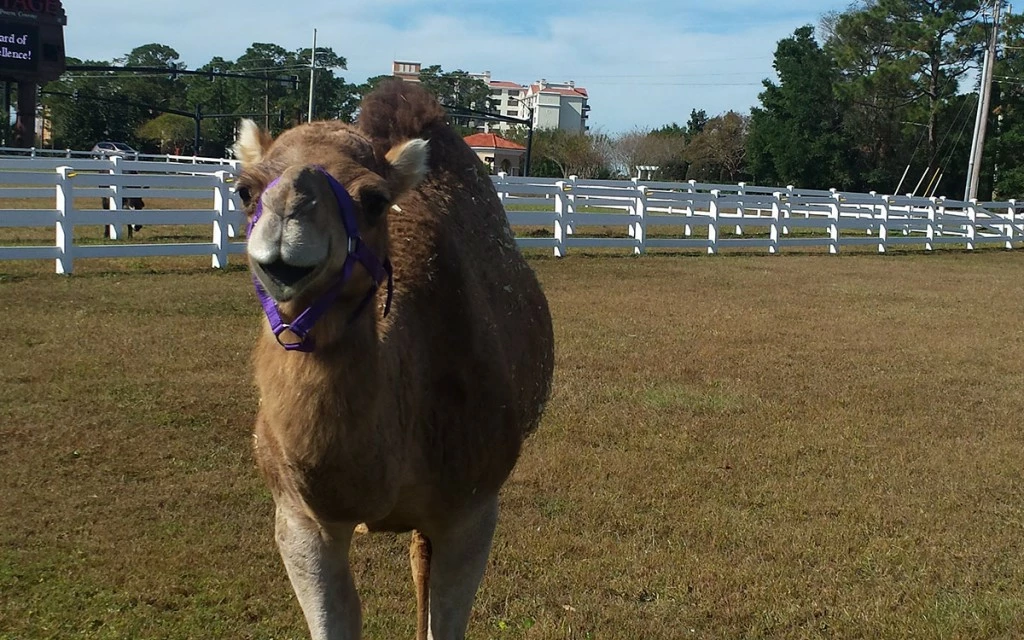 A Christmas To Remember opens on Nov. 10 at Pirates Voyage. Amber is excited to see everyone in Myrtle Beach. She says,
"The boys and I just got here and can't wait to see you on Thursday, opening night of the Pirates Voyage Christmas Show!"
When they are not lounging outside and posing for photos with guests, these majestic animals make a special appearance in the live nativity carrying the three wise men. This moving scene features an angel with a special message for landlubbers and pirates alike.
Whether you are planning a journey from afar like the wise men or only driving a short distance, come Celebrate the Spirit of Christmas at Pirates Voyage. Bring your crew and start a tradition by making treasured family memories together at A Christmas To Remember!
Make your plans today, A Christmas To Remember ends Dec. 31, 2016.