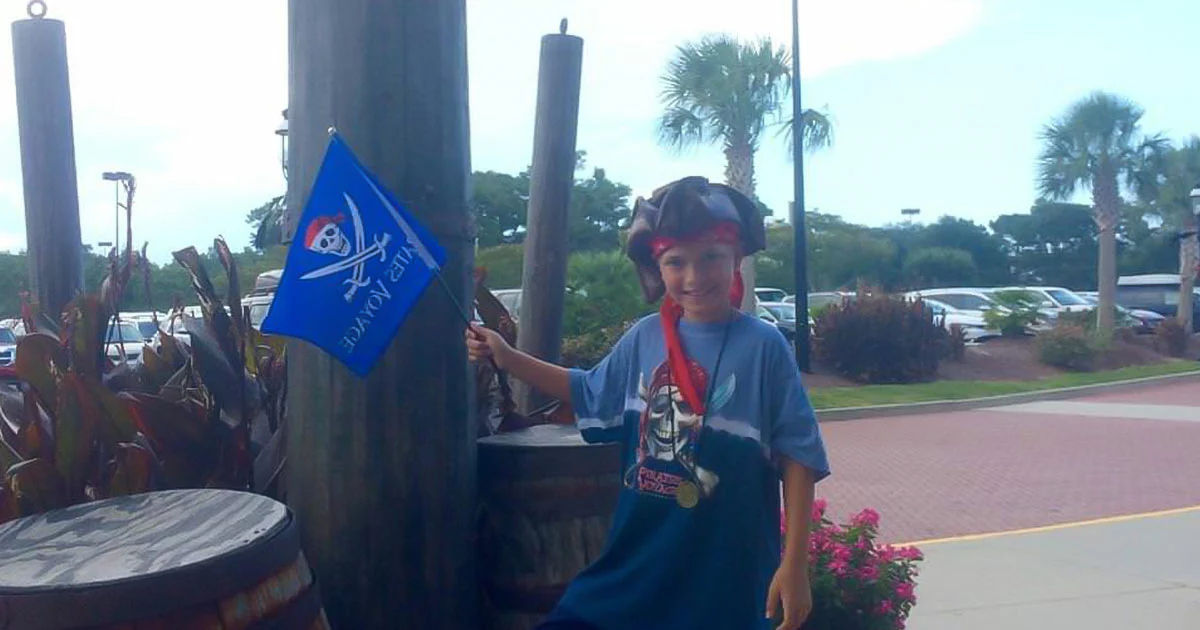 Buccaneer Blake Joins The Sapphire Crew!
September 21, 2016
Shortly after arriving at Pirates Voyage, Buccaneer Blake joined the Sapphire Crew!
Excited about his choice Buccaneer Blake then secured his lodging at Ocean Creek Plantation where he proudly flew his Jolly Roger. After jumping in the waves for a few hours and maybe a quick nap, Blake will be ready for the adventure that awaits him at Pirates Voyage.
Soon he will join in a pirate sing-along with Pirate Mikey and the crew. He plans to really get in the spirit with a pirate transformation in Pirates Village. Then, it will be time to cheer on the Sapphire Crew in the Pirates Voyage main show.
The savvy crewman is also looking forward to the Four-Course Feast for which he's been saving his appetite! He can't wait to dip his Buccaneer Bread into his Voyager Creamy Vegetable Soup and dive into his Half O' Roasted Cackler, Captain BBQ Pork, Cob O' Buttery, Pirate Herb-basted Potato and Apple O' Me Eye Pie!
Be sure to follow Pirates Voyage on Facebook to see Blake's Pirate Transformation and more!