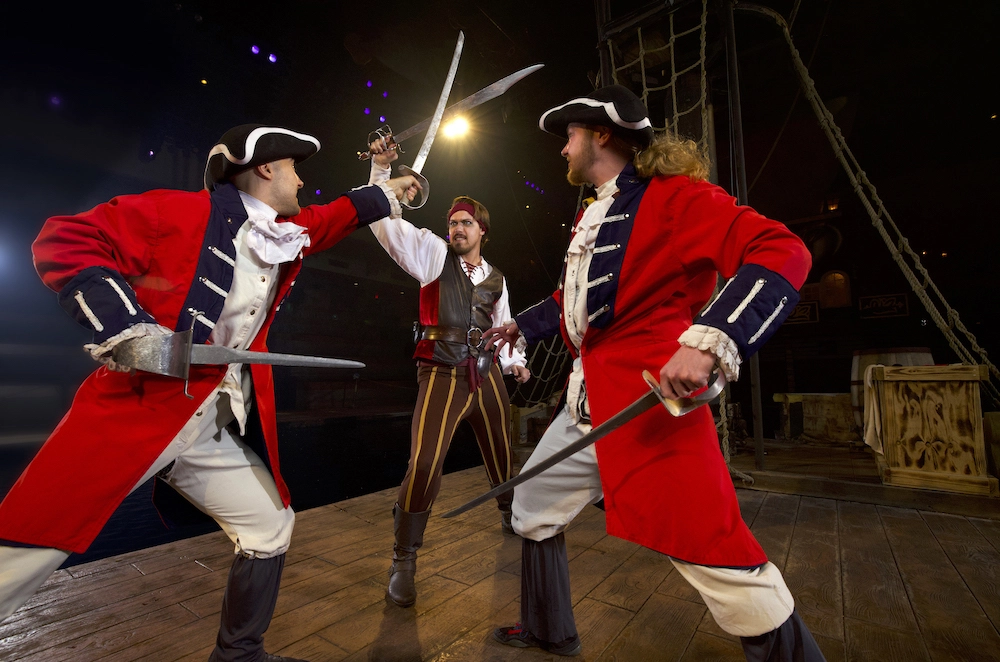 3 of the Best Occasions to Visit Pirates Voyage Dinner & Show
September 18, 2023
Visiting Pigeon Forge soon? Pirates Voyage Dinner & Show is a can't-miss attraction! Our show is great for any occasion. Whether you're visiting with your family, a large group, or your sweetheart, nothing beats an evening full of fun, feast, and adventure at Pirates Voyage in Pigeon Forge. To help you learn more about why you should visit while you're in town, we've made a list of the top 3 best occasions to visit Pirates Voyage Dinner & Show:
1. Family Vacation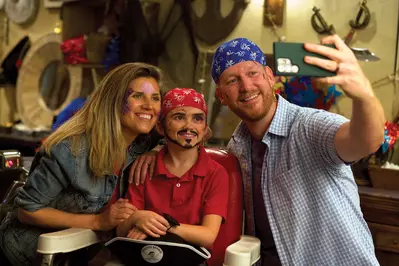 One of the keys to having an unforgettable family vacation is discovering activities that everyone in the family can enjoy. The ideal situation is finding something that interests all ages, from children to grandparents. That's why Pirates Voyage in Pigeon Forge is the perfect place to visit on a family vacation! Everyone will be entertained, and you'll be able to make memories together that will last a lifetime. Get a family photo together that you can frame and put up back home, and be sure to arrive early to Join the Crew! Our Join the Crew experience transforms visitors into a swashbuckling pirate or a beautiful mermaid. It's available for all ages for an additional fee, meaning the whole family can become a part of the crew!
2. Group Getaway
Another great occasion to visit Pirates Voyage Dinner & Show is a group getaway. We love welcoming groups of all sizes to our Pigeon Forge dinner show. If you're visiting with your colleagues, your students, your fellow church members, or just a big group of friends, our show is loved by all group types and sizes. Part of what makes us such a great choice for groups is that our show has something for everyone. Adventure-seekers will love watching pirates scale full-size pirate ships and sword fights, animal lovers will enjoy Salty the Sea Lion, our daring dogs, and our tropical birds, and entertainment lovers will be drawn to the high seas escapades and romance. The best part is that we have special group pricing! Crews of 20 or more people get a discount. We can accommodate crews with as many as 700 members!
3. Date Night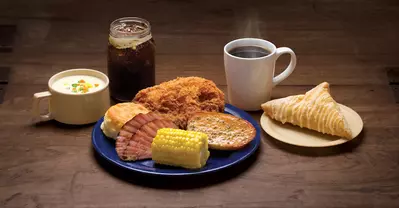 Visiting Pigeon Forge with your special someone? There are so many romantic things to do in the Smoky Mountains, and our show is at the top of the list of exciting date night activities. We take the concept of "dinner and a movie" to a whole new level by offering a delicious four-course feast and putting on an incredible live performance that's unlike any other you'll see in town. Instead of making reservations at a restaurant, get your tickets to Pirates Voyage Dinner & Show and enjoy a delicious dinner while you watch an amazing show. There won't be a moment of boredom on your evening out together. Be sure to stop by our gift shop before you leave to get the perfect souvenir to take back home and remind yourselves of what a special evening you shared with one another!
About Pirates Voyage Dinner & Show
These are 3 of the top occasions to visit Pirates Voyage Dinner & Show, but the truth is, there's never a bad time to visit us. Our incredible show has something for everyone and features live animals, singing and dancing, sword fighting and cannons blazing, and acrobatic and diving stunts. No matter the occasion, everyone is guaranteed a memorable evening at Pirates Voyage in Pigeon Forge.
Are you ready to join us for an evening of pirate fun and adventure? Take a look at our show schedule, and get your tickets today.